Briefing: Development of a visual identity for a new barber shop in Joinville, Brazil. Barbiearia is for those who have always felt displaced in often sexist and homophobic environments, and who seek to feel good about themselves and their surroundings. Barbiearia was born to fill this space and embrace the entire LGBTQ + community in a salon and barber shop, which I had the pleasure of developing the visual identity.
Challenges: Development of a visual identity of a not very usual barber shop. 
Solution: The final solution translates the concept created of a place for everyone to shine and be the truest version of themselves. Bringing bright colors, friendly shapes and typography. 
Process: Briefing • Discover • Analysis • Sketches • Final Presentation
The chosen typography was based on the concept, which I wanted to bring something friendly and very unique. The Barlow type family has rounded edges and thought it's a condensed font, it's a very curly font which gave a nice look for the visual identity. For the colors I wanted to bring a nice contrast while a friendly and welcoming look, besides that, the blue and pink tones form the trans-pride flag.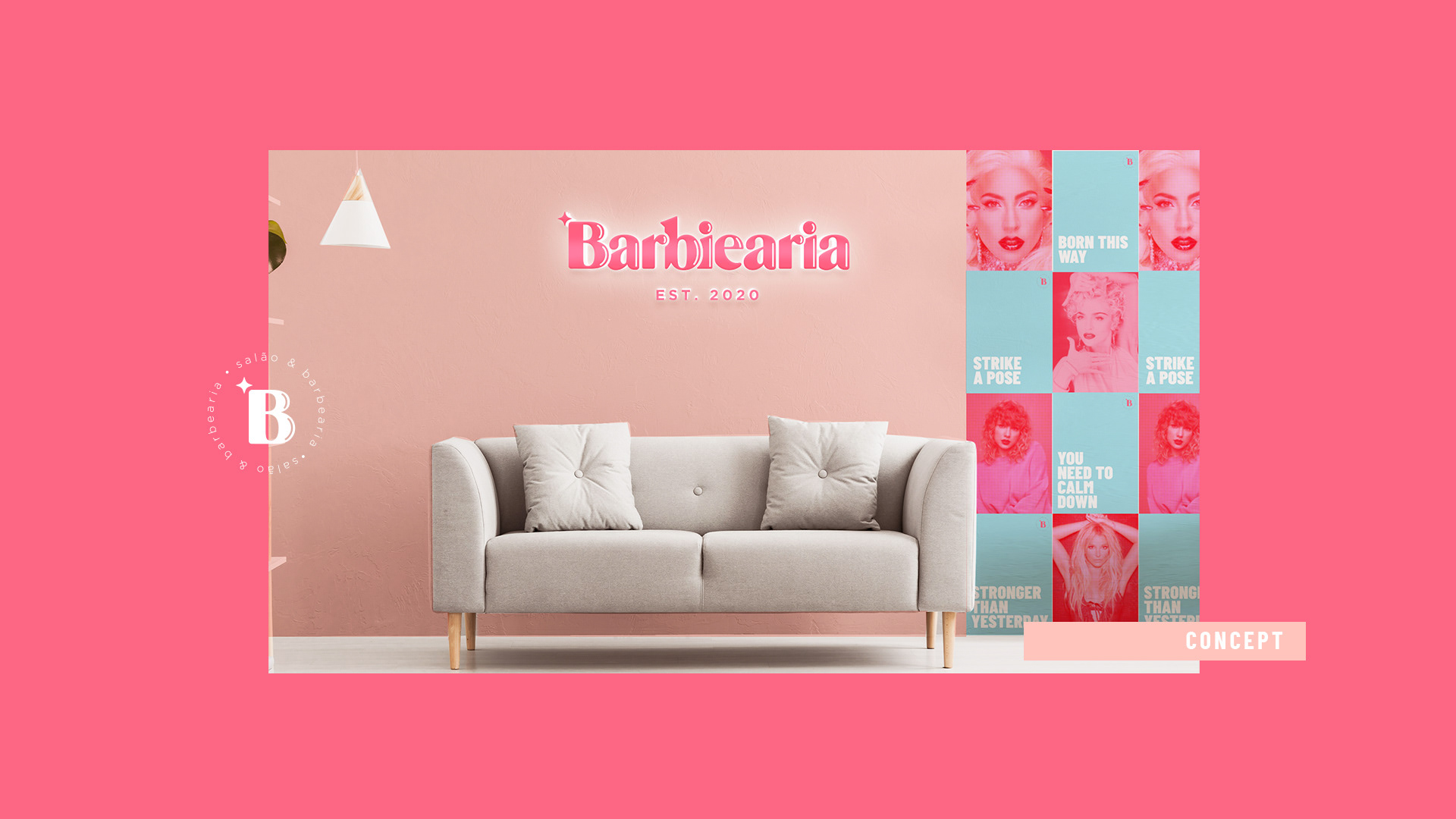 as a freelancer designer, 2020
visual identity | logo design