During 2019 and 2020 I had the opportunity to work with the North American brand Alpha Paw on several projects. From brand development and visual identity, to communication materials and packaging for various products.

The first challenge of the project was to develop a brand that is easy to read and recognize, and how to expand all concepts to the different points of contact of the brand. All projects were, and have been, incredible and very positive experiences.
​​​​​​​The brand consists on a logotype that though the dynamism from the typography can be translated as a friendly and serious company with a purpose. The colors intend to evoke this friendly and nice concept, which is the main focus as a brand on the pet market
Within the scope of the project, several packaging lines were also developed for the brand's various products. To create differentiation and greater value for each product, within the umbrella brand, several Logos / Stamps were developed for each product communicating directly with the Alpha Paw brand.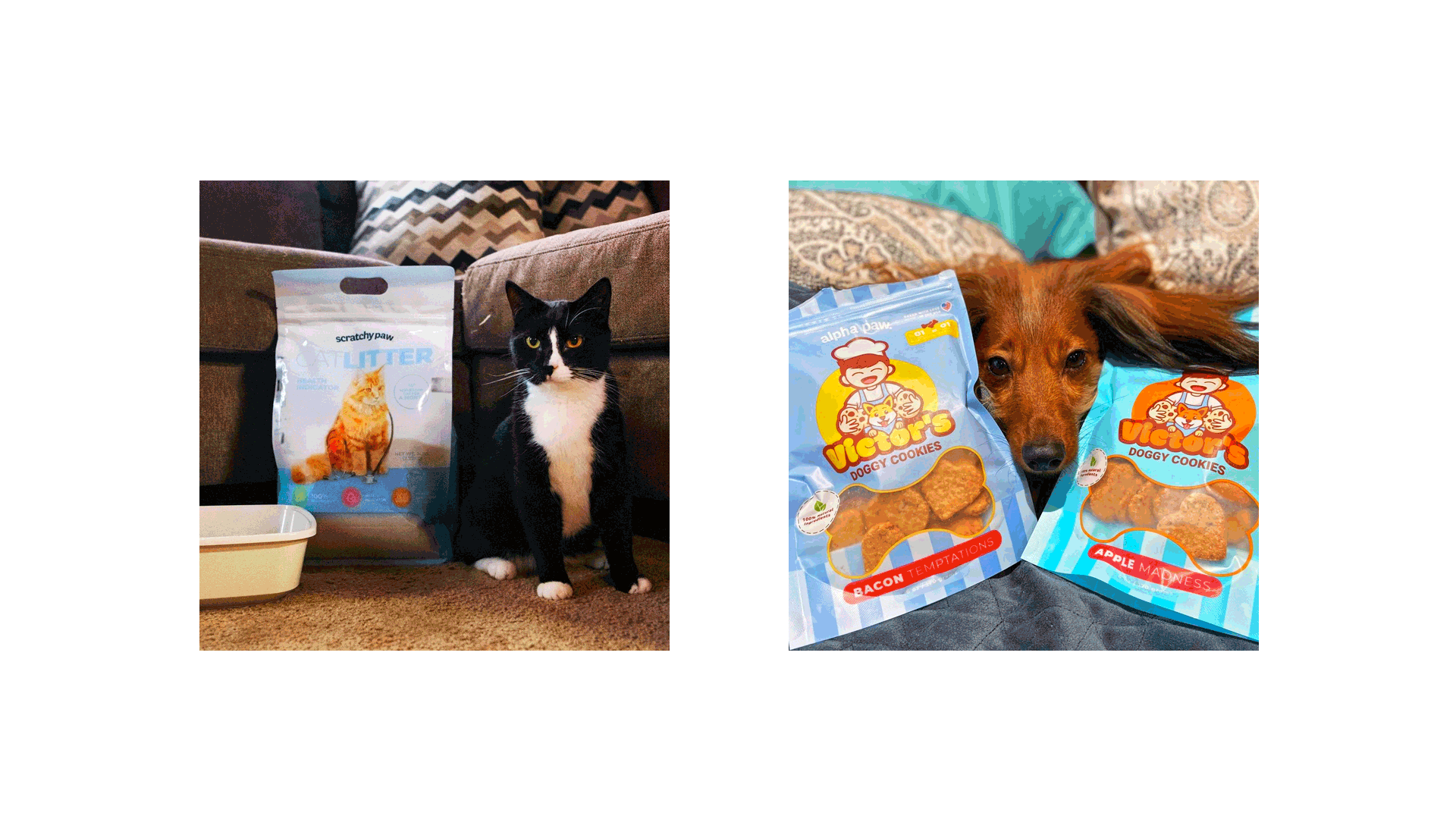 Among all packaging and communication projects, I was also responsible for developing a 48-page catalog exclusively for customers. The catalog contains important information about pet care, product lines, quizzes and other exclusive content.